https://www.truenudists.com/user/wonderhussy/
https://cdn.truenudists.com/media/4/6/c/46c4b0101878b084956292bd44abf5e2e2ea8a53.jpg
My Story
Story

Media

Friends

Groups

Locations

Blogs
Yosemite National Park! Even though fall is here Wonder Hussy has managed to sneak in a nude adventure at the ever so popular Yosemite National Park...
About wonderhussy
I am a foul-mouthed, flat-chested bon vivant and adventuress who likes to curse, drink, smoke and run around nude, and I refuse to kow-tow to the bourgeois moral code of the day.rnrnI roll around town in a truck stocked with a Breathalyzer and a swizzle stick, a spare pair of panties and two stun guns. Don't fuck with me!rnrnI work as a nude model, and blog about my experiences and adventures at wonderhussy.com.
Wonderhussy

- 35
Gender

Woman
Orientation

Straight
Height

5' 3"
Weight

110
Hometown

Las Vegas, NV
Education

Bachelors
Religion

Atheist
Income Level

26k-45k
Occupation

model
Kids

Don't have, Don't want
-
Gender
Orientation
Height
Weight
Hometown
Education
Religion

N/A
Income Level
Occupation
Kids
Here for
Dating
Relationship
Platonic Friends
Networking
Casual Acquaintances
Who I'd like to meet
I am here to network with photographers, or anyone who wants to hire me as a model. I'm also interested in meeting other nudists, but I AM NOT HERE looking for a hookup or a boyfriend. I have a low libido; my sexual energy goes toward my art.
My Interests
Hot springs, hiking, exploring the desert and filming travel videos of these trips for my YouTube channel, /wonderhussy.
Movies
I despise all movies; I'd rather make my own adventures!
Music
I love all music with the sole exception of Christian-themed stuff recorded after about 1980.
My Heroes
Richard Feynman, Mark Twain, Kurt Vonnegut, Siegfried & Roy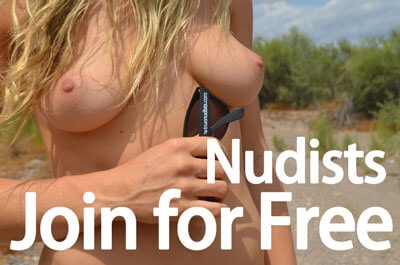 60 second signup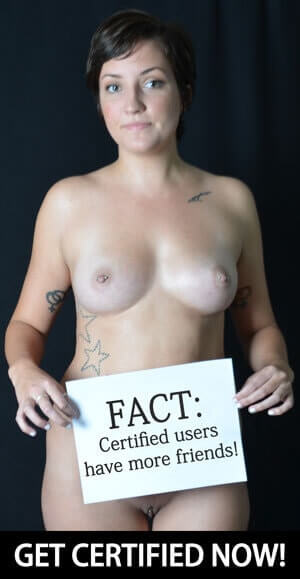 Get Certified
My Story
My Media
My Friends
My Groups
My Locations
My Blogs